In his seminal definition Schumpeter referred to innovation as 'ideas applied successfully in practice' and mentioned new products, methods of production, markets, sources of supply and organisational methods. Over a relatively short time digital technology has had a revolutionary impact on all of these areas. New types of products include portable devices such as smart phones, music players and satellite navigation systems. Industry 4.0, through the integration of smart control, the internet of things and cloud computing is leading to smart manufacturing. Once a company was a building where employees worked. Now email, collaborative web-based systems and the transactional internet make it possible to have an enterprise made up of workers based in widely distributed locations but working together through the cloud. There are many other examples of the impact that innovation (or digital innovation) has had, and continues to have.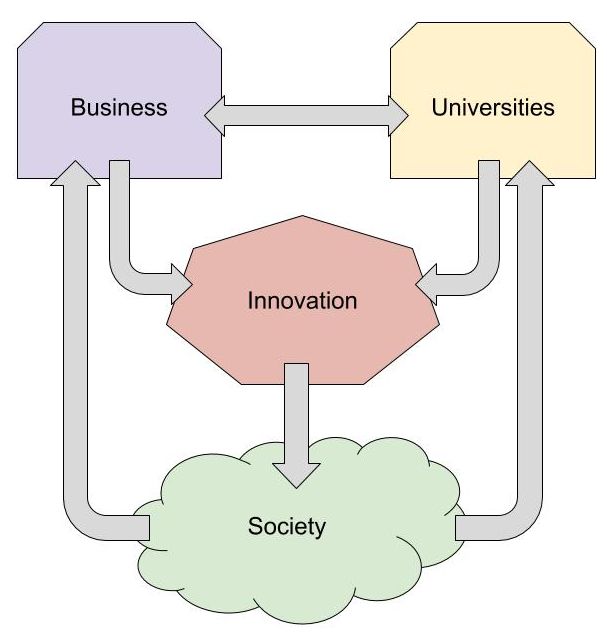 Business, universities and society are key actors and stakeholders in the new and exciting world that is being shaped by innovation. Companies depend on innovation to maintain and increase market share. Universities research and university-business partnerships make a considerable contribution to new innovations. Society is the recipient of the benefits of innovation, and sometime is left to cope with its consequences. But what is on the horizon for innovation and the changes it brings?
The First KES International Conference: Innovation Horizons (KES-InHorizons-17) will be a one-day conference exploring the impact of innovation and where it will lead. The workshop will take place during the KES International Smart Digital Futures conference in Villamoura, Portugal, during 21-23 June 2017. It will give those working on all aspects of innovation the opportunity to present their ideas and experiences, and give their views on what the future might hold.
---